Other Products to Compliment
DJ Booth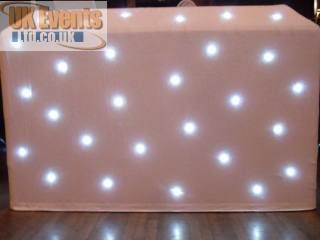 Starcloth DJ Booth
Make sure you have a DJ starcloth booth to compliment your stage. If you haven't hired a DJ through us, It's not a problem, we can hire our DJ booth seperately which are available in black or white.
LED Uplighters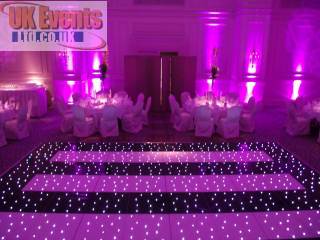 Room Lighting
Enhance your function room with the use of uplighters which add colour and depth to your function room walls.
Colour Changing Cube Tables/Seats
LED Furniture
We can supply wireless LED poseur tables, 5ft round banquet tables and LED cubes to add a little extra class to your event.
Stage Hire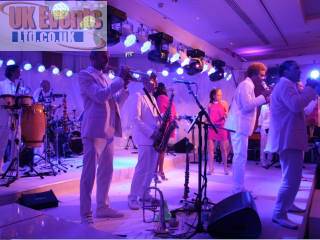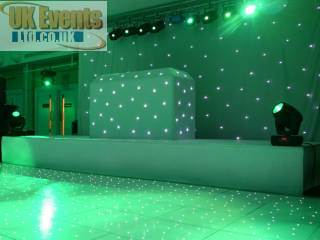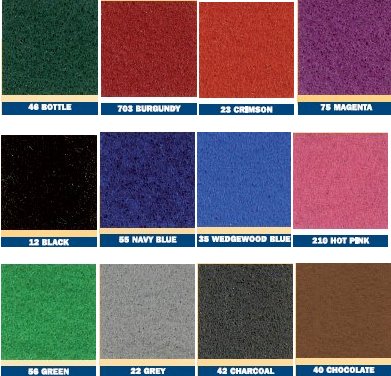 Hire a Stage

We can hire stage systems to meet your staging requirements. You can order any sized sectional stage with a selection of coloured carpets to create a vibrant stage to match your colour theme.
Our stages can be turned in to catwalks, concert stages, band stages and conference stages.
Our staging section come in 2m x 1m and 1m x 1m sections.
You can hire a stage for a band, disco, conference, wedding, birthday party and catwalk to name just a few.
Please choose the colour of carpet you would like the stage covered in:
1 - Black carpeted staging
2 - Bottle Green carpeted staging
3 - Burgundy carpeted staging
4 - Camel carpeted staging
5 - Charcoal carpeted staging
6 - Chocolate carpeted staging
7 - Crimson (VIP RED) carpeted staging
8 - Green carpeted staging
9 - Grey carpeted staging
10 - Hot Pink carpeted staging
11 - Indigo carpeted staging
12 - Magenta carpeted staging
13 - Midnight Blue carpeted staging
14 - Mottle Grey carpeted staging
15 - Navy Blue carpeted staging
16 - Pearl carpeted staging
17 - Scarlet carpeted staging
18 - Wedwood Blue carpeted staging